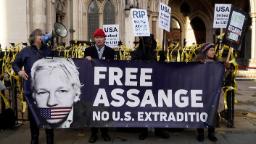 (CNN)US authorities have won their bid to overturn a judge's ruling that WikiLeaks founder Julian Assange should not be extradited to face charges in the United States.
The 50-year-old Australian has been charged in the US under the Espionage Act for his role in publishing classified military and diplomatic cables.
This is a developing story — more to come.